About Liberty Management Investments
Who We Are
---
Liberty Management Investments (LMI) is a full-service Investment Banking firm serving the middle market. LMI is headquartered in Atlanta, Georgia, with additional offices currently in Houston, Texas and Scottsdale, Arizona.  Our primary focus areas include but are not limited to:
Real Estate Financing
Hospitality
Medical
Oil and Gas/Energy
Cannabis/Hemp
Contact Liberty Management
---
Liberty Management Investments Global is a subsidiary of Liberty Management Investments. This new endeavor will allow us to build relationships and opportunities across the globe. The current worldwide economic crisis is showing in dramatic fashion just how global the economy has become.
As LMI Global, we are looking for growth outside of our home regions and shaking off traditional operating rules in favor of global ideals of behavior. Our approach will be tactical and strategic as we cultivate global growth partners. Our target markets are as follows:
Asia
Europe
South America
Middle East
Meet Our Incredible Team
---
LMI's Principals came together in 2018 when they saw a need to combine their collective 80 plus years of experience to assist clients seeking to obtain financing in an intelligent, simple, and timely fashion.
---
---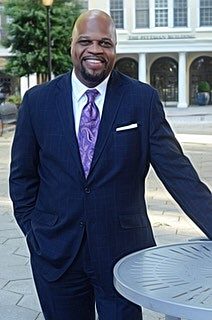 Flem Hollis
President and Chief Executive Officer
Flem J. Hollis, born and raised in Atlanta, Georgia where he attended D.M. Therrell High School. He was a three star athlete which landed him a football scholarship at Oregon State University.
His job experience started in aviation. He is the nephew of the late Michael R. Hollis, who was the founder and CEO of the first "Black" owned commercial airline, Air Atlanta back in the mid to late 80's.
Shortly after, Flem started his career in telecommunications, sports management and financial services. Within a few years and experiences later, Flem decided to dedicate himself to the financial banking industry. Where he has been for over 33 years with both traditional and non traditional finance institutions such as; Bell South, AT&T, Life After Sports & Entertainment, Oppenheimer Corporation , First Investors Corporation , Foreign Currency Exchange, Guaranty Bank and Fifth Third bank.
In 2014, Flem's entrepreneurial spirit was executed when he founded Hollis Capital Services, LLC. A private equity and debt firm operating in Atlanta. A few years later after much success, he founded Liberty Management Investments and is currently the Chief Executive Officer.
Liberty Management Investments, LLC is a private equity and debt investment firm operating out of Atlanta, Houston and Scottsdale Arizona. Flem and his team had a broader vision for LMI and just launched LMI Mortgage Financing, LLC where they finance commercial and residential properties.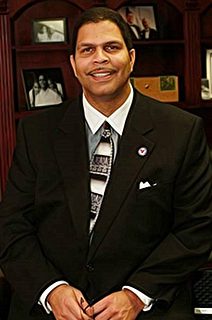 Maurice Stone
Chief Financial Officer
Maurice Stone is a senior management executive with over 35 years of extensive entrepreneurial and business management experience. He is skilled in forming and creating new businesses and new business market strategies. He maintains an excellent background in business planning, financial planning, market analysis, media presentation, and the activities needed in structuring and implementing a medium to large scale multi-site business. He has served as a principal and/or senior manager within private and publicly-traded enterprises.
He has been involved as an equity principal and/or agent in various business structured financings in the energy, healthcare, entertainment, food service, and real estate markets. In addition, he lends his experience and knowledge for companies seeking new and increase market funding in the public and private markets since 2008.
Mr. Stone also is a knowledgeable and sought after motivational and inspirational speaker on economic development, community development, and other prominent socio-economic issues. In addition, he, along with the companies he has represented, has received a number of awards for high achievement and excellence in business and innovation.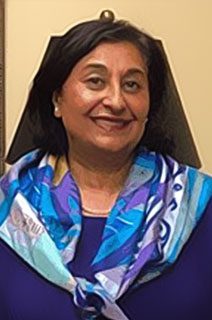 Roopa Bhandari
Vice President, Small Business Lending
Roopa has been in banking over 20 years. She brings her finance expertise in helping people and various businesses and industries succeed. She has helped various small businesses get financing either through banking or through other private lending entities.
Roopa is always looking to advise the right financial solutions for businesses to help them expand and grow to their full potential, by understanding the businesses and building relationships in a way that makes sure they can fulfill their financial needs.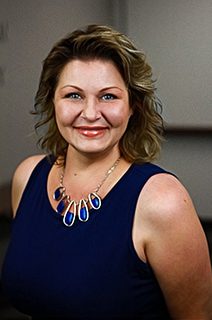 Ania Lokaj
Executive Vice President
Ania possesses more than 24 years of real estate industry experience, including 14 years of escrow experience. Throughout her career, she has been involved in every aspect of the industry. She has worked in real estate, title, lending, and management. This suite of services and responsibilities has helped her gain a great understanding of the overall Real Estate sales process. Ania is passionate about what she does and she provides excellent customer service to her clients.
Valarie Grant
Office Manager
Ms. Valarie Grant has over 10 years of administrative, financial, business support, and management experience reporting to senior management executives. She currently holds a degree in Business Management and a certificate in Business Technology – specializing in Office Administration. In addition, she is currently a Notary Public, and prior to joining LMI she served as Director of Administrative Services for Brazil Property International, LLC, from 2012 to 2018.
Ms. Grant served as Administrative Assistant for iVoiceideas, Inc. from November 2011 to 2012. She also served as Principal Financial Officer, Principal Accounting Officer, Corporate Secretary and Director at 4G Enterprises and Bensata Corp. during the same time period with iVoiceideas, Inc. Ms. Grant has a background in Office Management systems to 4G Enterprises, Inc. She has also been Corporate Secretary for Bensata Corporation.
Schedule a Consultation
Let us help you answer your investment banking services questions.

---
Liberty Management Investments (LMI) is a full-service Investment Banking firm serving the middle market. LMI is headquartered in Atlanta, Georgia, with additional offices currently in Houston, Texas and Scottsdale, Arizona.
Copyright © Liberty Management Investments. All rights reserved.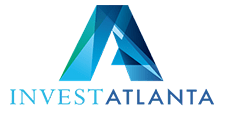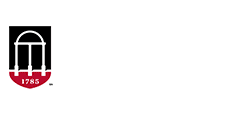 Phone: (713) 588.4436
Office:
5718 Westheimer Rd Suite 1000
Houston TX 77057